What Supercars have the Best Price to Performance this Year?
With under $200K to Spend, These are the Best Supercars to Buy in 2022
Wow, it's already 2022 and the past two years have been a decidedly weird blur of strange events like labor shortages, back-orders and sparse microchip production in the automotive sector. But as certain OEM manufacturers have been hit hard missing targets, supercar manufacturers have posted record gains and certain models fly off the shelves. We then asked, what supercars on sale in 2022 are attainable but amount to the cheapest, high performance supercars to buy.
For the sake of the article, it is widely accepted that a supercar today is 500hp+ with a mid-engine and rear-drive transaxle. A proper supercar makes use of more exotic materials, composites and advanced technology to set it apart from the brute force of lesser platforms like say a Mustang, Camaro or even a GT-R. A supercar can be had for under $200,000 (if there are units available) and this list is the most-affordable, yet capable performance vehicles available. 
2023 Chevrolet Corvette Z06 C8 – $89,500 (est.)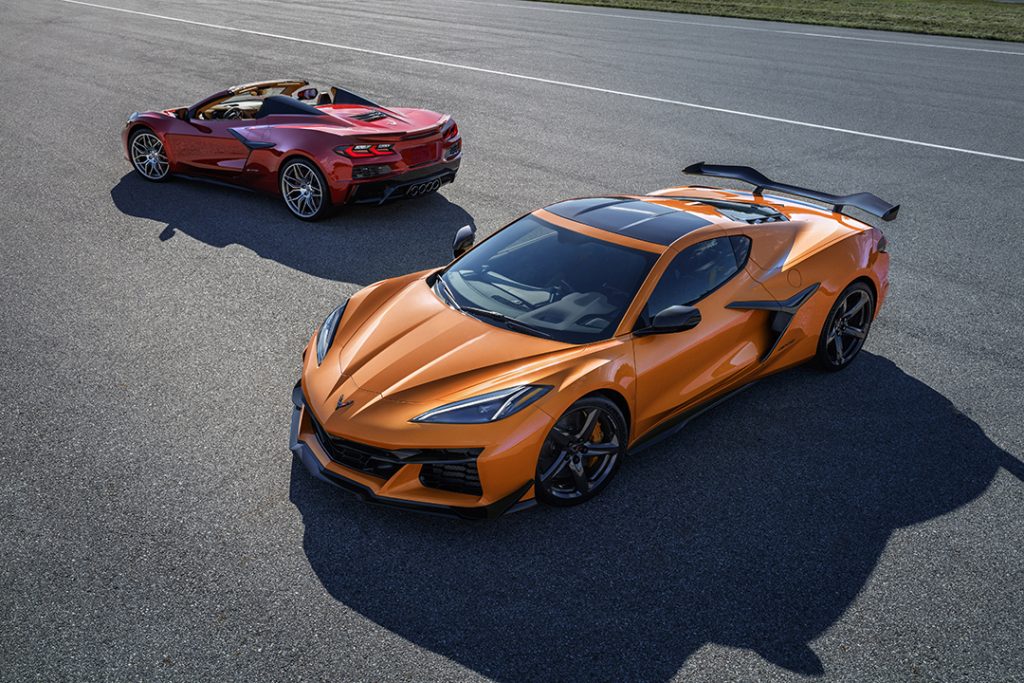 Yes, we know the Z06 is a 2023 model year and that deliveries and dealer mark-ups could be a circus but this is a supercar-slayer will be on sale Summer of 2022. The Corvette C8 itself was an incredible platform overhaul that has been rumored since the 60s but finally the mid-engine American supercar is actually here.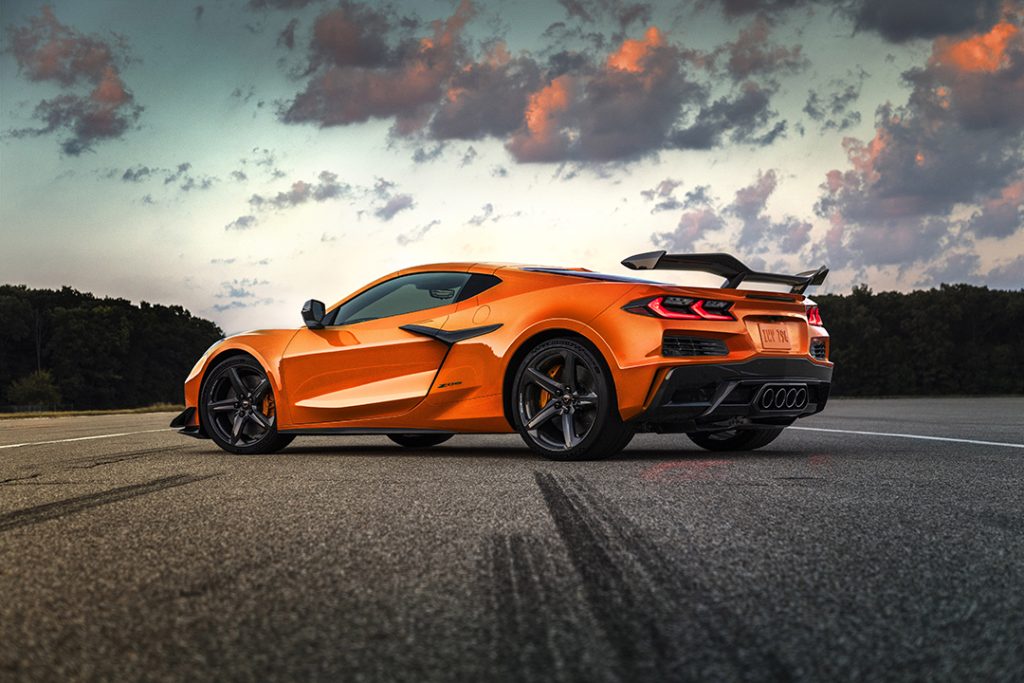 The upcoming 2023 Corvette Z06 promises to eclipse not only the soft-bellied C7 Z06 it replaced but anything close to its price-point. Derived from the C8.R racecar tech that put the hurt on the field at Le Mans, Sebring 12h and Daytona 24h is coming for fancy Italian, British and German mid-engine offerings. With an incredible sounding flat-plane crank V8, there is no turbo and no supercharger to put out its 670 glorious naturally aspirated horsepower. 
…The upcoming 2023 Corvette Z06 promises to eclipse not only the soft-bellied C7 Z06 it replaced but anything close to its price-point…
The 2023 Corvette Z06 was tested by Chevy to run 0-60mph in an incredible 2.6-seconds. We can hear you Tesla fanbois, but the 2023 Corvette Z06 will catch a Plaid just past the ¼-mile marker and destroy it on the way to a higher top speed.
2023 Audi R8 Performance RWD – $148,700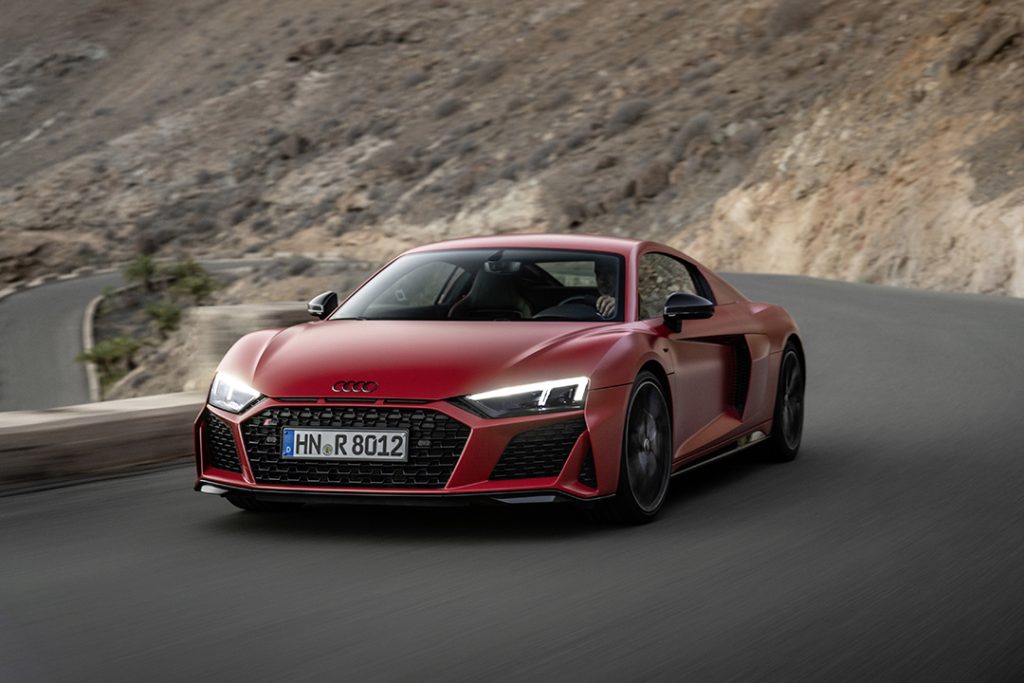 When the German brand jumped into the supercar arena, critics thought they were mentally unstable. But Audi already had Lamborghini in it's portfolio, so the risk wasn't high and they could design a comfortable everyday supercar that was inexpensive. The R8 V10 has gotten good, so good that it could be cross-shopped with a Lambo Huracan for much less for several years now.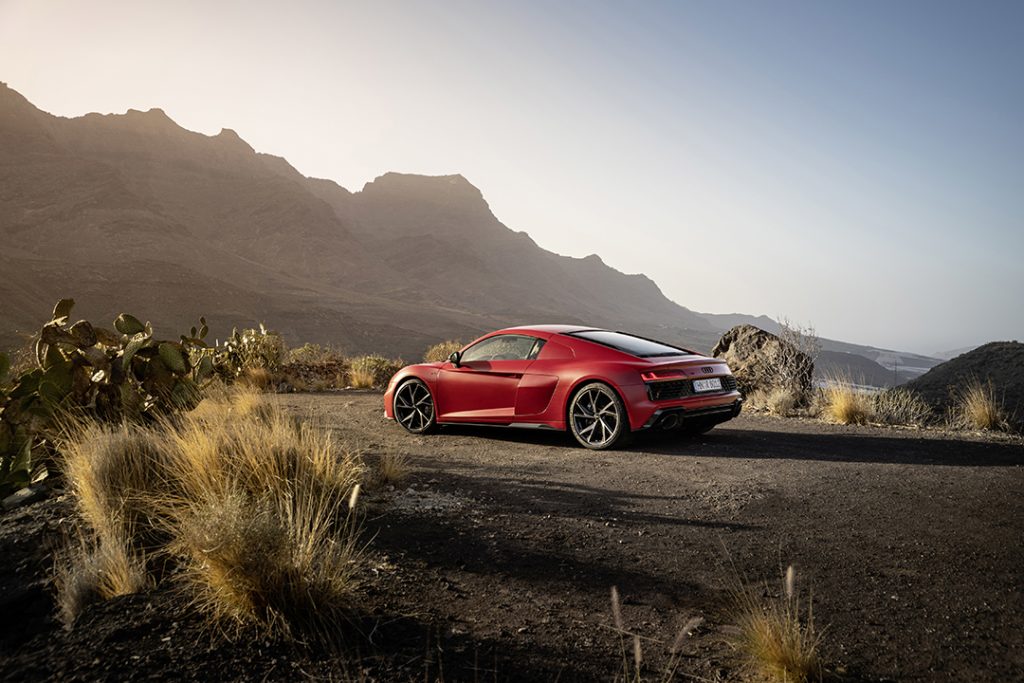 For under $150K, you can get the Audi R8 Performance with spicy rear-wheel drive. It's lighter and more unhinged than the R8 quattro. With a proven 5.2L V10 using no forced induction, you get 562-horsepower and a capable 3.6-seconds 0-60mph and a 205 mph top speed! Zehr gut! 
2022 Acura NSX Type-S – $169,500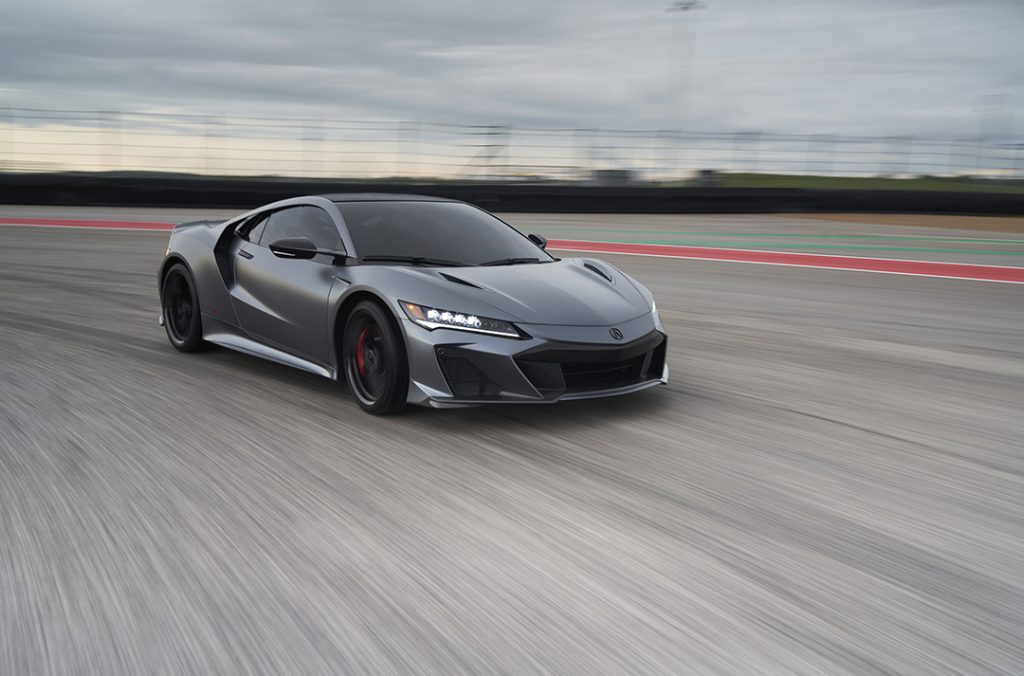 The Acura NSX used to make our cut for best supercar value for performance-to-price when it was cheaper. With harsh critiques about the NSX, Acura took the gloves off for the Type-S, the final trim edition for the supercar that should have been available from launch but limited to only 350 units… worldwide!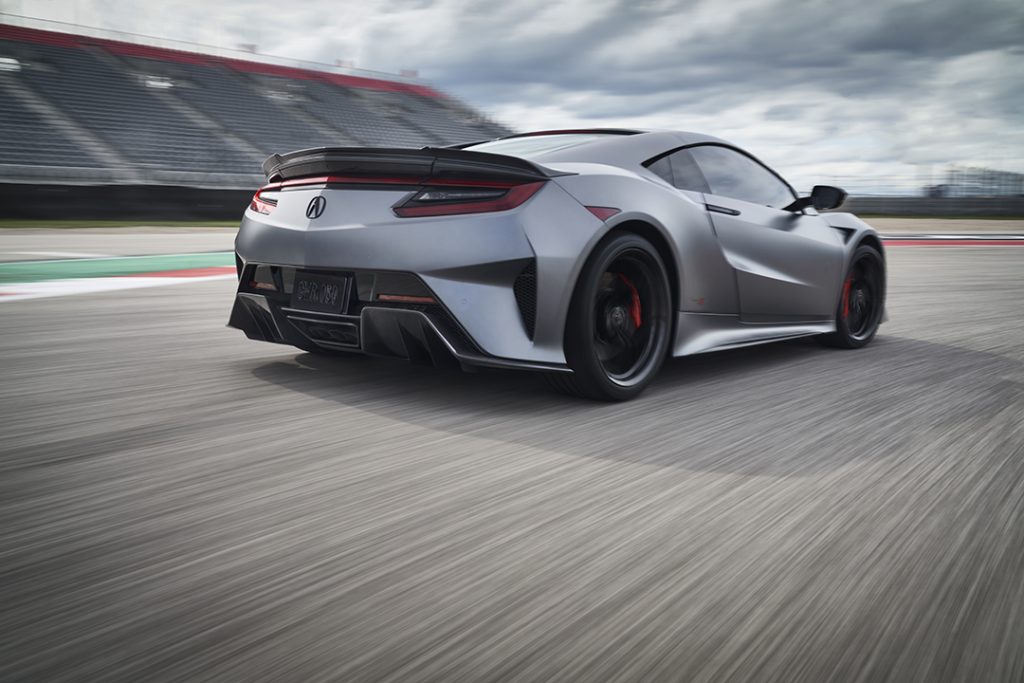 The 2022 Acura NSX Type-S is everything the enthusiasts wanted. The hand-built vehicle only handled by master technicians, the same talent behind the NSX GT3 car it was inspired by. Up from 560hp in the NSX, the NSX Type-S now boasts 600-horsepower from its combined SH-AWD hybrid drivetrain. The vehicle has aggressively restyled looks, GT3-derived aero and a twin turbo mill equating to performance value will crush many high-dollar supercars. 
…The hand-built vehicle only handled by master technicians, the same talent behind the NSX GT3 car it was inspired by…

 
With a claimed top speed of 191 mph and sub-3s 0-60mph time, overall performance data is murky. But does it matter? All 350 units are spoken for with a reported 700 buyers in the queue, although the website does state: "All orders are pending. Contact your local dealer to get on the waitlist." 
2̶0̶2̶3̶ ̶L̶a̶m̶b̶o̶r̶g̶h̶i̶n̶i̶ ̶H̶u̶r̶a̶c̶a̶n̶ ̶E̶v̶o̶  2023 Porsche 718 Cayman GT4 RS – $143,050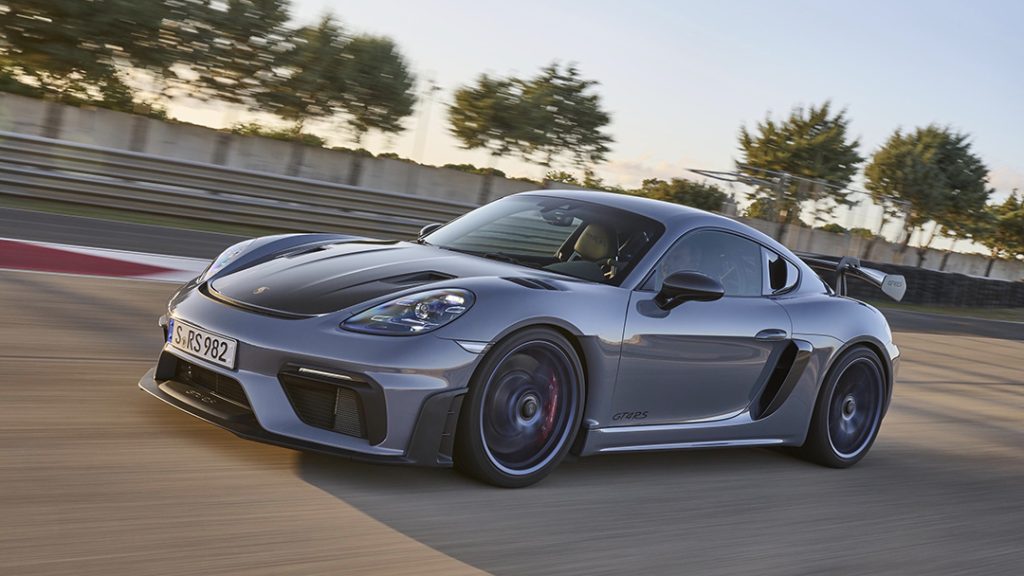 Say what you want in the comments, but we changed our minds mid-post on opting for the lower cost 2023 Porsche Cayman 718 GT4 RS versus the aging Lambo for affordable supercars. Porsche is dominating in motorsports and Nϋrburgring records with the 911 GT3, GT3 RS, GT2 RS but now for $150K you can buy a mid-engine chassis GT3-powered, lightweight track weapon that promises to embarrass many supercars like the base Huracan Evo that costs $66K more!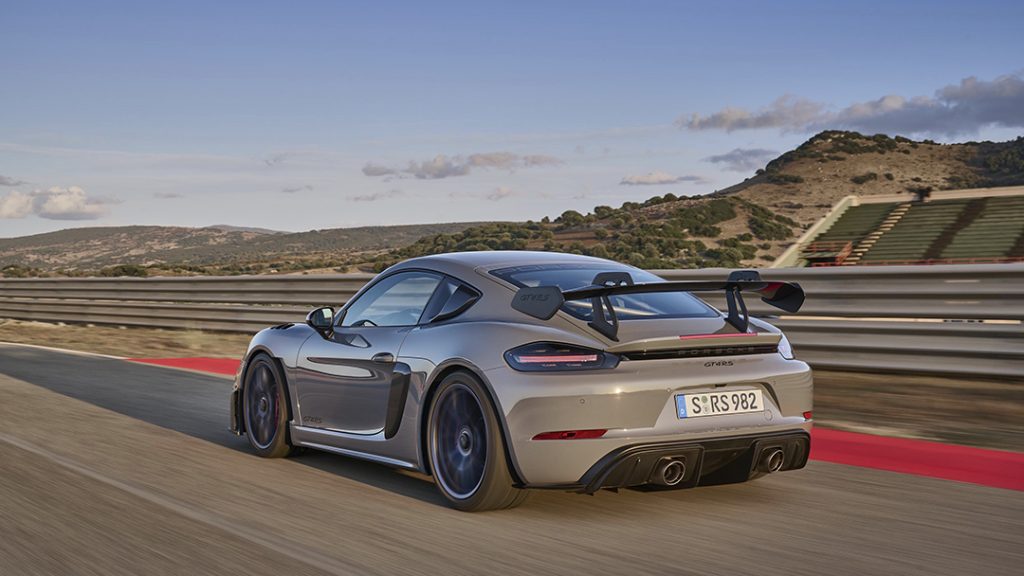 First, let's settle the 'whether this is a supercar' argument now. Yes, it has a MR layout and a flat-6 motor that is technically 502hp (detuned to 493hp) with a number of exotic materials to keep it trim at 3,227-pounds. The GT4-RS might not have McLaren or Lambo styling but Porsche builds capable mid-engine cars and this Cayman outruns their Carrera GT and nearly the 918 Spyder after running a shocking 7:04.5 lap on the Nürburgring! The GT4 RS clicks off a 3.2s 0-60mph time and will hit 196 mph… all for under $150K? Shut up and take our money.
What is the Best Yet Cheapest Supercar to Buy?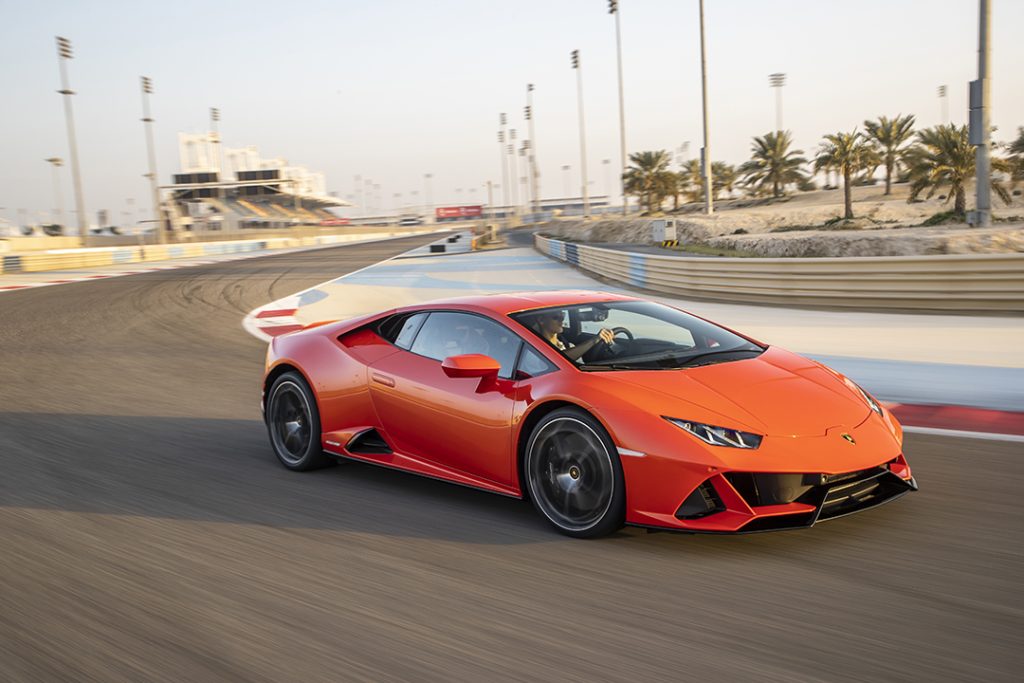 McLaren and Lamborghini used to be on this list but now their "entry-level" Artura and Hurcan EVO have crept past the $200,000 barrier. For that reason, they still offer solid supercar value but seem unattainable for the upper middle-class. In the end, if you can go domestic, the 2023 Chevrolet Corvette Z06 is the clear winner here. We predict buyers will be paying double sticker for it and still be happy with how it abuses rival supercars.