Supercharged V8 Creates a Land Rover Defender Monster
Feb. 26 – Hefty V8s have been packing a punch in Land Rovers dating back to the 1970s, and the story continues with the new Land Rover Defender V8. This isn't your run of the mill N/A V8, but a potent new supercharged V8, available in both 90 and 110 body styles. Iain Gray, Senior Manager, Powertrain Advanced Engineering, says "The 5.0-liter V8 supercharged engine further enhances the unique character of the Defender. It sounds fantastic and delivers incredible performance — providing new levels of driver appeal."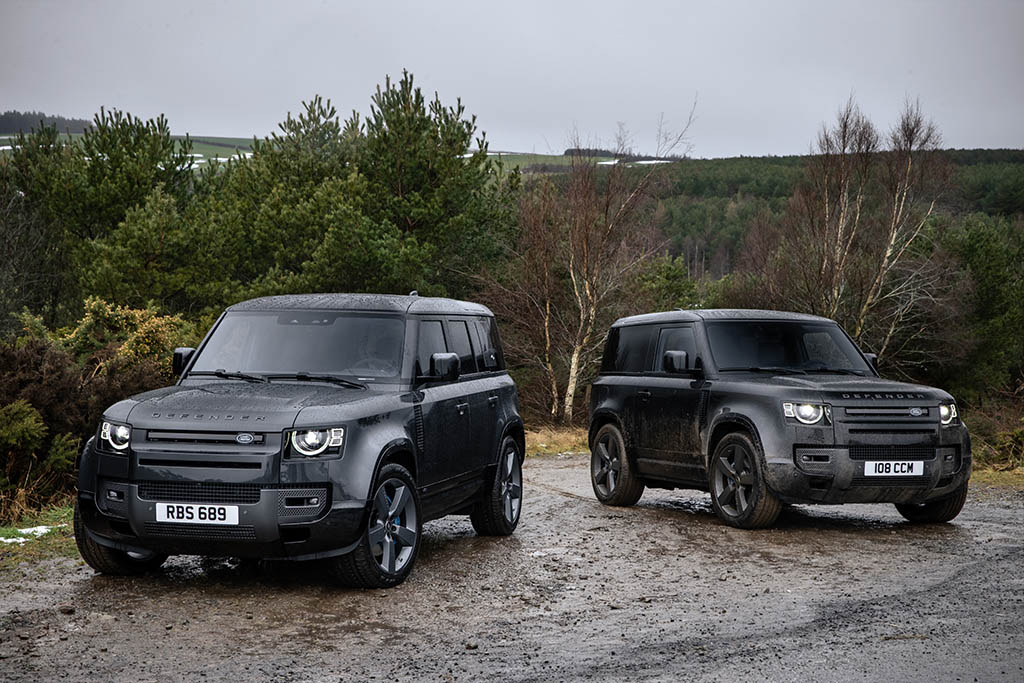 Speaking of performance, that 5.0-liter supercharged V8 in the Land Rover Defender produces 518 hp, and 461 lb-ft of torque. That power is delivered through an eight-speed automatic transmission. The Defender 90, or 2-door model, with the V8 package can accelerate to 60 mph in just 4.9 seconds, and sprint all the way to its top speed of 149 mph. Although extremely quick, and faster than any Defender model before it, the new Defenders aren't just know for their speed.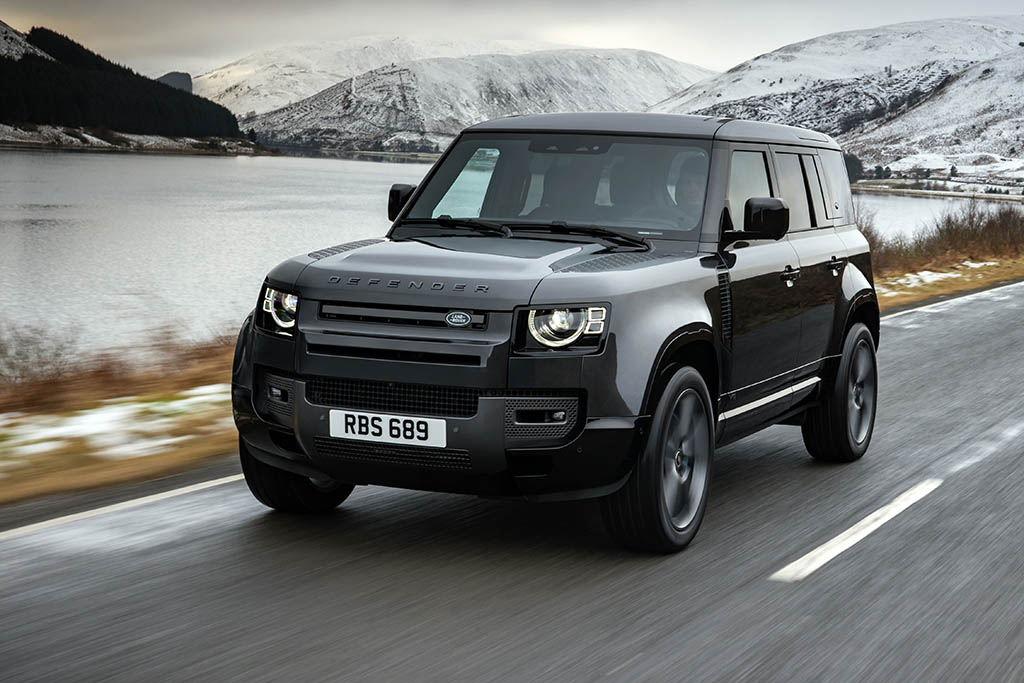 Inside the new Land Rover Defenders, you'll find a unique suspension system, including bespoke spring and damper rates, and a new Electronic Active Rear Differential. This new technologically advanced equipment delivers more agile and engaging handling with heightened body control — you'll also get to hear the lovely sounds of the supercharged V8.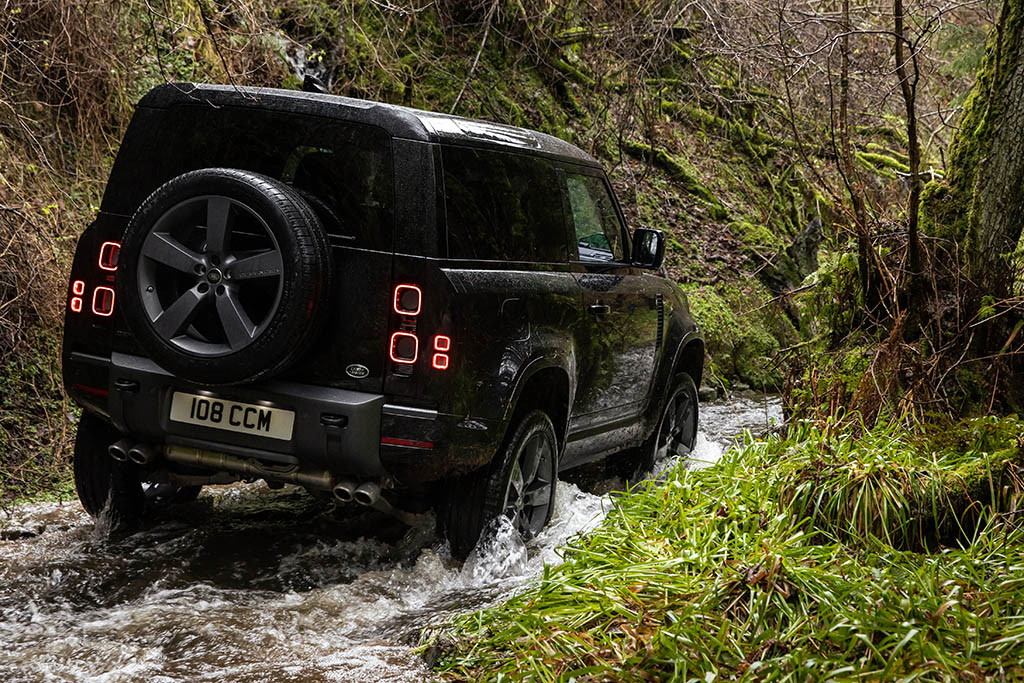 To continue on the Defenders exceptional off-roadability, Land Rover has introduced a new Dynamic program within the Terrain Response system. The program helps the driver exploit the more dynamic character and handling balance of the 518 hp model on tarmac and loose surfaces. In the setting, a sharper throttle response and bespoke tuning for the Continuously Variable Damping combine with the stiffer suspension for immediate steering response.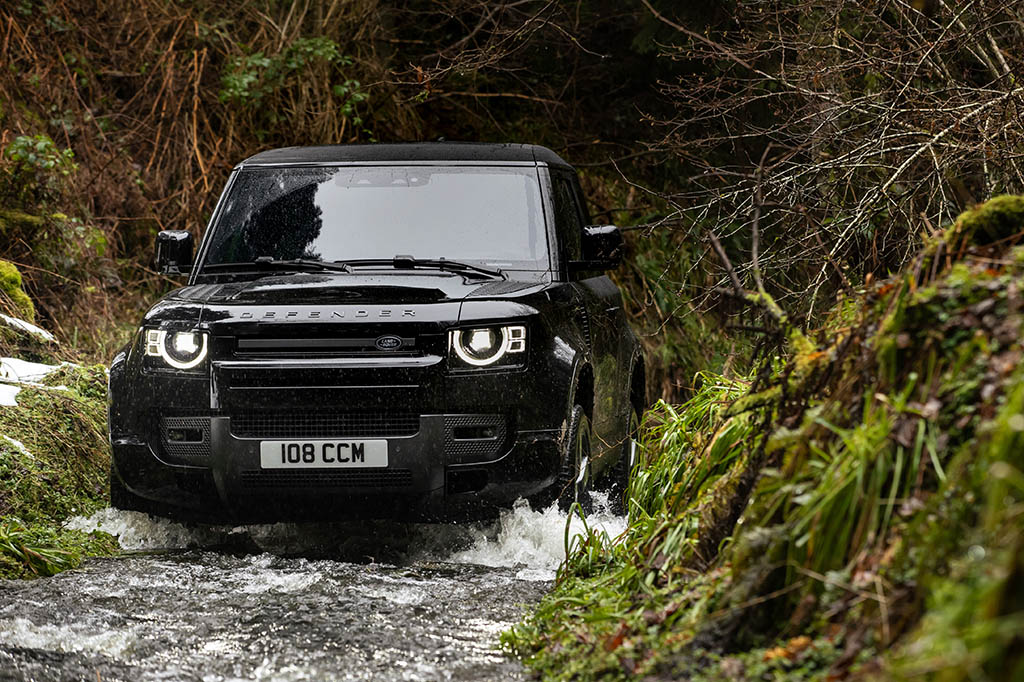 Moving on to the looks of the new Defenders, the V8 models will be badged with unique emblems, while also coming with a distinctive quad exhaust and 22-inch alloy wheels. Another giveaway that the Defender is indeed housing a supercharged V8 is the Xenon blue front brake calipers and 15-inch brake discs.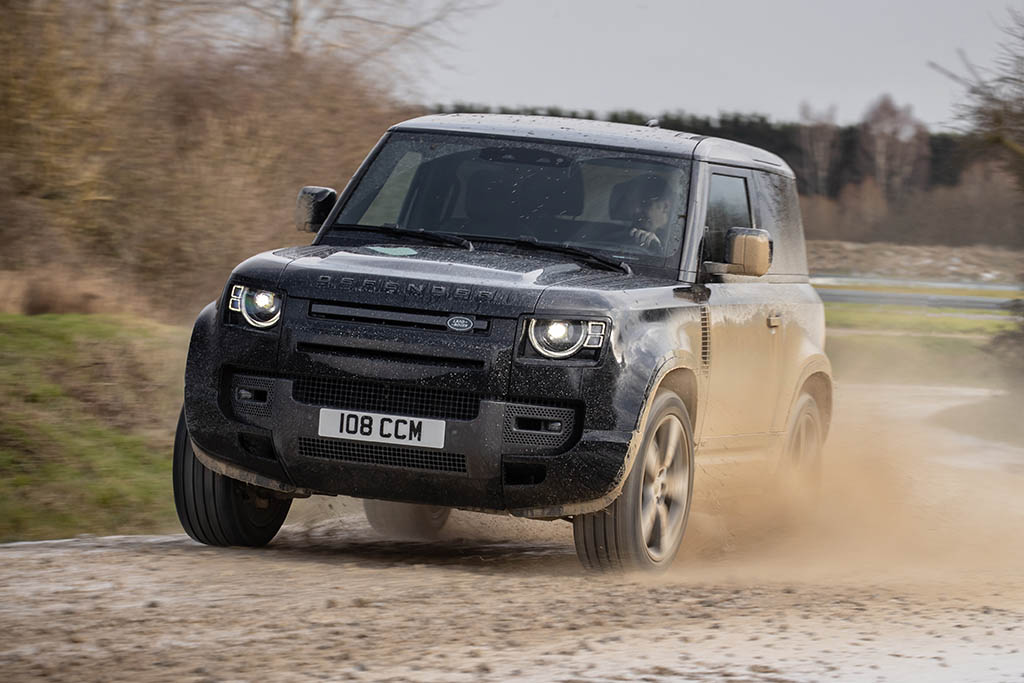 You'd better want to get your wallet ready for these prices, though. The base Defender 90 and 110 start at around $50,000, but as soon as you introduce the supercharged V8, you'll be looking at a near $100,000 price tag.